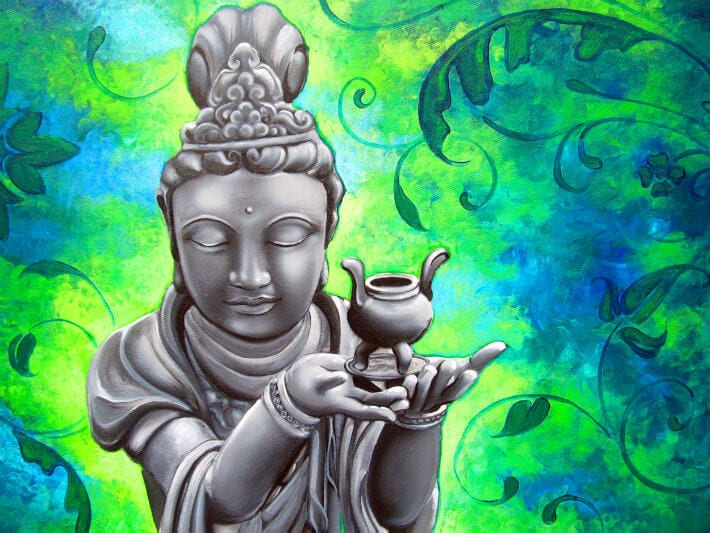 The founders, director and volunteer staff of One Earth Sangha offer this space as our own expression of dana, or generosity, to the Earth and to the Buddhist wisdom tradition. Generosity is the first of the ten paramis, or qualities of character, to be perfected in spiritual life. The very act of giving benefits the person who gives, for it opens the heart, lessens self-absorption, and serves the well being of others. Simply offering a small favor, a kind thought, a meal, or a flower may be a sincere form of spiritual practice.
Every donation matters. We commit to you to stretch every dollar as far as we possibly can. A contribution of $100 USD, for example:
Covers most of a scholarship for one EcoSattva Training participant
Enables and adds to guaranteed payments to our EcoDharma teachers
Keeps the technical infrastructure of our platform, our "virtual ecodharma center," running for a month
Enables us to keep all of our communication channels running for a month
Supports the work of coordinating with interfaith partners on engagement opportunities
Donate to One Earth Sangha
If you prefer to donate by check or another form of offline donation, enter the amount in the field below, choose "Offline Donation" and follow the instructions that appear.
Donations to One Earth Sangha are received and processed by our fiscal sponsor, Inquiring Systems, Inc. As Inquiring Systems is registered in the United States as a tax exempt, non-profit organization (tax ID #94-2524840), your donation is fully tax-deductible to the extent provided by law.

Thank you!
---
Dedication of Merit
May any goodness generated here be extended out into the world
May all places be held sacred.
May all beings be cherished.
May all injustices of oppression and devaluation
be fully righted, remedied and healed.
May all wounds to forests, rivers, deserts, oceans,
all wounds to Mother Earth be lovingly restored to bountiful health.
May all beings everywhere delight in whale song, birdsong and blue sky.
May all beings abide in peace and well-being, awaken and be free.