Guiding Teachers
Catherine McGee
A long term student of the Diamond Approach, Catherine has been teaching Insight Meditation internationally since 1997. She is a member of the Gaia House teacher council, and since 2014 has been collaborating with Rob Burbea in shaping and teaching Soulmaking Dharma. Her teaching emphasizes embodiment and working with whatever hinders us from living our deepest knowing in the world.
Adam Lobel
Adam Lobel, PhD, practices at the intersections of ecodharma, meditation, and psycho-social political transformation. He is a scholar-practitioner of philosophy and religion, a Guiding Teacher for One Earth Sangha, an environmental justice activist working to resist the petrochemical buildout in his region, and a professor of Ecopsychology. Adam served as a teacher (acharya) in the Shambhala tradition from 2005 until resigning in 2018. A speaker on ecology and spirituality at the United Nations, he leads ecodharma workshops called "Silent Transformations," has taught in the Ecosattva Training, and is a Greenfaith fellow. Adam's teachings focus on Great Perfection Tibetan Buddhism, modern phenomenology, and inoperative studies (Heidegger, Foucault, Agamben). He has a longstanding interest in progressive contemplative education and transformative pedagogy. Adam teaches a critical style of contemplative training that seeks to avoid enclosure in neoliberal mindfulness while still disclosing effortless awareness. He is currently developing what he calls "four fields" of contemplative practices for potential worlds. For more on his teachings: https://www.releasement.org.
James Baraz
James Baraz is a founding teacher of Spirit Rock Meditation Center. James started the Community Dharma Leader program, the Kalyana Mitta Network, helped create the Heavenly Messengers Training Program and is teacher-advisor to the Spirit Rock Family program. James has been leading the online course Awakening Joy since 2003. In recent years, he has been focusing the application of Dharma to the climate crisis.
Kaira Jewel Lingo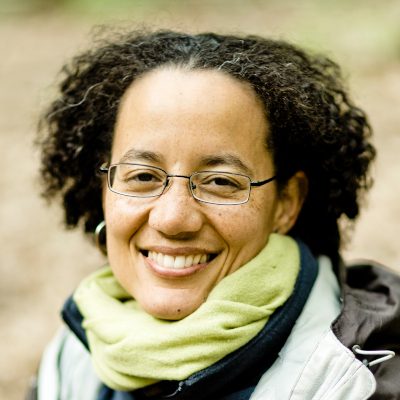 Kaira Jewel Lingo is a Dharma teacher with a lifelong interest in spirituality, ecology and social justice. Her work continues the Engaged Buddhism developed by Thích Nhất Hạnh, and includes the interweaving of nature, ecology, embodied mindfulness practice, art and play. She has extensive experience offering nature and earth-based retreats with environmental and climate activists, children and families, and mindful hiking retreats. She draws inspiration from her parents' lives of service and her dad's work with Martin Luther King, Jr. After living as an ordained nun for 15 years in Thich Nhat Hanh's monastic community, Kaira Jewel now teaches internationally in the Zen lineage and the Vipassana tradition, as well as in secular mindfulness, at the intersection of racial, climate and social justice with a focus on activists, Black, Indigenous, and People of Color, artists, educators, families, and youth. Based in New York, she offers spiritual mentoring to groups and is author of We Were Made for These Times: Ten Lessons in Moving through Change, Loss and Disruption and co-author of the forthcoming, Healing Our Way Home: Black Buddhist Teachings on Ancestors, Joy and Liberation (Feb 2024).
Mark Coleman
Mark is an inner and outer explorer, who has devotedly studied mindfulness meditation practices for three decades. He is passionate about sharing the power of meditation and has taught mindfulness workshops and meditation retreats in six continents for the past twenty years. Mark is a senior meditation teacher at Spirit Rock Meditation Center and has taught there since 2000. Through his organization Awake in the Wild, he shares his passion for integrating meditation and nature where he offers silent nature retreats and year-long nature meditation teacher trainings.
Susie Harrington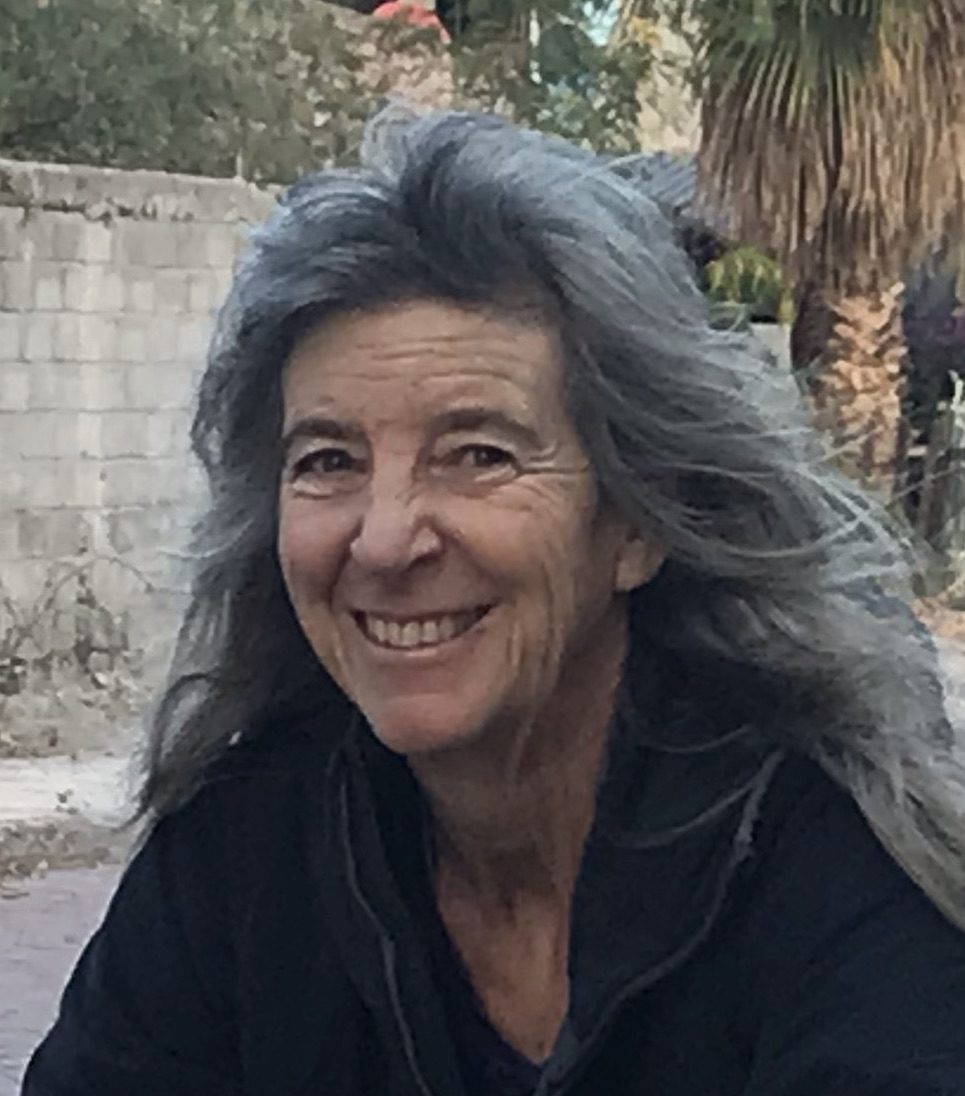 Susie Harrington is the guiding teacher for Desert Dharma and Sky Mind Retreats, teaching both in the Southwest and internationally since 2005. She delights in teaching outdoors, knowing that nature nourishes the heart and inspires wisdom. She encourages, through silence and intimate presence, coming home to our embedded natural aliveness and belonging, and the freedom that is our natural state. Her roots are in the Insight tradition, having trained extensively with Jack Kornfield, Guy Armstrong, and Joseph Goldstein; she is also well practiced in the Tibetan and Diamond Heart traditions as well as in Hakomi Therapy. For more information: www.desertdharma.org.
Lama Willa Blythe Baker
Lama Willa Blythe Baker is a Dharma teacher and founder of Natural Dharma Fellowship and its retreat center Wonderwell Mountain Refuge in Springfield, NH. She has a deep interest in the intersection of contemplative practice and the planet's poly-crisis. Her most recent book is The Wakeful Body: Somatic Mindfulness as a Path to Freedom. She is a guiding teacher of One Earth Sangha.
There is great wisdom in the field! For our council of guiding teachers, we are always seeking voices from across Buddhist traditions, backgrounds, identities and cultural expressions. Feel free to
contact us
with suggestions.
Back to Contents
Our Team
Kristin Barker — Director, Co-founder
Kristin is co-founder and director of One Earth Sangha whose mission is to cultivate a Buddhist response to ecological crises. She is a graduate of Spirit Rock's Community Dharma Leader program and now teaches with the Insight Meditation Community of Washington (DC). As a co-founder of White Awake, Kristin has been supporting white people since 2011 with a Dharma approach to uprooting racism in ourselves and in our world. With a background in software engineering as well as environmental management, she has worked at several international environmental organizations. She is a GreenFaith Fellow and serves on the advisory board of Project Inside Out. Kristin was born and raised in northern New Mexico and currently lives in Washington DC, traditional lands of the Piscataway peoples.
Lou Leonard — Co-founder
Lou is a life-long environmentalist who has worked to advance laws, policies and practices that promote care for the Earth and the people and communities that call it home. Lou discovered the dharma as part of his search for balance and support in the face of the difficult emotions that arise as we dedicate ourselves to healing the world and promoting social change. He's worked in government, civil society, academia, and the private sector, including serving as Senior Vice President at World Wildlife Fund where he led the climate change program for over a decade. Lou currently serves as Dean of the Falk School of Sustainability & Environment at Chatham University supporting students of all ages who are training to advance climate and food justice. Lou is deeply grateful for the refuge he has found in the dharma and the teachers who have helped him find it.
Tashi Black — Assistant Director
Tashi has been a Buddhist practitioner since 2015, and he recently completed an 18-month temporary monastic residency at Gampo Abbey. His practice has helped him recognize the awesome magnitude of the ecological crisis, as well as its deep interpenetration with racial, gender, economic, and other forms of injustice. He is most interested in person-to-person transformation of ecological and social consciousness, as well as the great spiritual potential of this radically uncertain time. Tashi received his Bachelor's in East Asian Studies from Wesleyan University, and he spent three years teaching English in Japan, where he fell in love with the landscape of rural Tokushima. He currently lives in Brooklyn, NY.
Sixian Lim — EcoDharma Program Manager
Sixian cares deeply about the well-being of people, the resilience of communities and their capacity to support healthy and regenerative systems. Over the years, she has found refuge and immense richness in the dharma and she is grateful for the teachers and teachings that continue to guide her along the way. Sixian is most interested in helping others access a source of wisdom and well-being that is steady and unwavering in the face of challenging circumstances, while staying attentive to the ever-unfolding life and relations around us. Farming has been the gateway for her connection to land and she is often found in the company of plant pals. Born and raised in Singapore, Sixian currently resides in British Columbia, Canada.
Brenda Holoboff — Lead Editor
Brenda left a career in finance in order to experience the world beyond the corporate scene. This new path stretched over many years and most of this time was spent in the emergency humanitarian sector and volunteering on farms. These experiences led to a longing for community. Brenda is transitioning from her most recent community experience at Gampo Abbey in Cape Breton where she spent three years as a temporary monastic. She is grateful to be able to help One Earth Sangha in any way that she can.
Katie Benvenuti — Action/Engaged Practice Coordinator
Katie has had a Buddhist practice since 2007 when one of her professors put a chapter from Thích Nhất Hạnh's Being Peace in a class reader. She studied Politics with an emphasis on U.S. labor, economic, and social policy development and went on to become an organic farm administrator and early childhood/elementary educator, all the while on a path seeking inner healing and wholeness. Her practice helped her uncover a profound connection with the Earth that filled a longing she'd felt for much of her life. The ground beneath her feet became her home, and this mutual love with the Earth inspired her to get involved with One Earth Sangha. Katie (loosely) wears many hats in life and is passionate about internal and external liberation. She has lived her whole life in Northern California and currently resides in Sacramento.
Elena Canler — Social Media Specialist
Elena (they/them) was raised by a Buddhist father who embodied a deep care for the natural world. This infused in them a connection and appreciation between a Buddhist practice and care for the environment. As someone with a very intersectional upbringing, raised between Cuban and American culture in Tennessee as a queer child, Elena developed a natural passion for connecting the dots between seemingly different cultures, practices, faiths, and justice issues, especially related to the climate crisis. This led them to study theology and public health with a focus on climate communications and opened into a career dedicated to the science and art of environmental communications. Today, Elena resides in Chicago, Illinois with their impertinent rescue pigeon, Giselle.
Yutthichai Chanikornpradit — Web Developer
Yutthichai was born and raised as a Buddhist in Thailand before immigrating to the US in 1987 to study at the United World College in NM. Living and learning with young people from all over the world at this international school, he developed a deep sense of self and an understanding of his individual capacity to impact the world. Yutthichai went on to earn a masters degree in engineering and started working in the Information Technology sector focusing on helping non-profit organizations use technology to achieve their missions. Yutthichai currently lives in the Washington DC area.
Dave Braun — EcoDharma Researcher
Dave began his first week-long meditation retreat on March 10, 2020—when he emerged, both he and the world had changed entirely. Shortly afterwards, he completed his PhD in cognitive psychology and moved to a cottage in the hills of rural Northwest New Jersey. Here he has been studying the mind through both research methods and mindfulness practice. Dave is currently most interested in how mindfulness, wise speech, and psychology might help us skillfully break the tendency to be silent about climate crisis in our interpersonal relationships. Dave's meditation practice has benefited immeasurably from teachers in the Western Insight community, most notably from Chas DiCapua and Mark Nunberg. He also receives endless inspiration from the wise and penetrative words of Sri Nisargadatta Maharaj, and he is never found too far from his copy of I Am That.
Claudia Ruitenberg — Transcript Editor
Claudia was born and raised in the Netherlands and now lives on Salt Spring Island (Canada), on the traditional, ancestral and unceded territory of the Hul'qumi'num and SENCOTEN-speaking Coast Salish peoples. She was first introduced to Buddhism during a high school philosophy course. Being from an atheist background, she has been most drawn to the "plainest" forms of sitting, walking, and working practice. Claudia is a professor in the Faculty of Education at the University of British Columbia, and is currently studying permaculture and other regenerative ways of life.