As ten thousand years of climate stability is ending, the call to develop inner stability has never been more clear.
A Course to Cultivate Wisdom, Connection, and the Roots of Compassionate Action
"There is so much state-of-the-art knowledge and so much timeless wisdom in this Training – I deeply recommend it to everyone and every group willing to start their Ecosattva journey."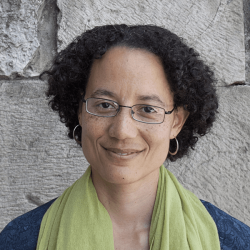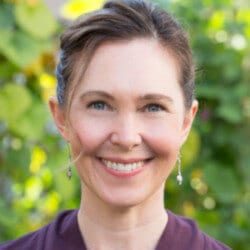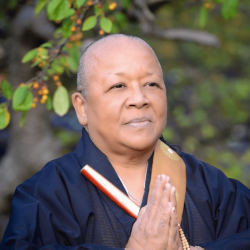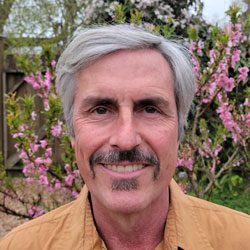 Materials are available now. Start when you like and move at your own pace.
Upcoming EcoDharma Explorations
Join Us Live the Fourth Sunday of the Month
Eco-Chaplaincy as Compassion in Action
What is it to chaplain one another through the eco-social crises of our time? Kirsten Rudestam leads this EcoDharma Exploration on June 25.
A Manifestation of Love in Action
How might we remedy the core delusion that underlies world-spanning systems of exploitation, oppression, and devaluation?
Somatic meditation teacher Heather Sundberg shares practices to help ground us as we navigate the overlapping trauma fields of ecological crises.
EcoDharma Art, Poetry, and Imagery
In observance of World Poetry Day we offer "Big Lesson," a poem from Rosemerry Wahtola Trommer. May it support your practice.
The Path of Engaged Practice is itself made sustainable by compassion, commitment and community.
Climate, Justice, Nonviolence and Regenerative social change
Can we take the inconvenient and risky actions necessary to minimize suffering? How might taking such actions become more normal, healing, holistic, and beautiful? Can they authentically express our deepest spiritual truths?

Led by Boundless in Motion and hosted by One Earth Sangha, this course begins May 15. Applications open now.
Finding Presence in an Earth-Based Lineage
With Lama Willa Blythe Baker and Sarah Buie, join the community of Natural Dharma Fellowship to access our innate wisdom, deepen in our oneness with the natural world, nurture community and lean together into what might be possible. Hybrid retreat.
from Leaders and Practitioners
International Dharma Teachers' Statement on Climate Change
In 2014, the global sangha of Buddhist and mindfulness practitioners joined Dharma teachers from around the world in signing this statement on climate change.
There is a way to be a human being
that causes all life to thrive.
— Woman Stands Shining (Pat McCabe)
Faith Climate Action Week 2023
Our partners at Interfaith Power and Light are inviting people of diverse faith backgrounds to learn about and examine their relationships to food, farming, and the earth this upcoming Earth Day.
"You have to act as if it were possible to radically transform the world. And you have to do it all the time." -Angela Davis
Featured Action Organizations
This month, we're featuring organizations who are working to stop the Willow Project and fossil fuel extraction across the Arctic.
Featured Calls to Action
Upcoming
Global
United States
Canada
Ongoing Opportunities
Buddhist Monastics Practice Forest Protection
Moved by intimate awareness of dependent co-arising, monastics in Southeast Asia have become leaders in protecting their local environment.