As ten thousand years of climate stability is ending, the call to develop inner stability has never been more clear.
A Course to Cultivate Wisdom, Connection, and the Roots of Compassionate Action
"There is so much state-of-the-art knowledge and so much timeless wisdom in this Training – I deeply recommend it to everyone and every group willing to start their Ecosattva journey."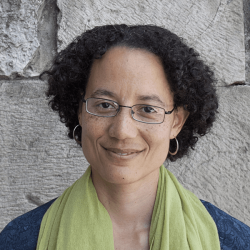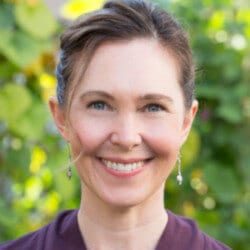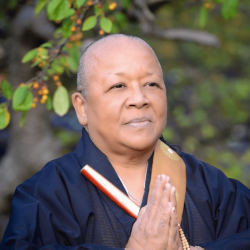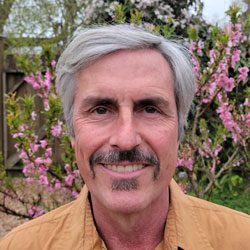 Materials are available now. Start when you like and move at your own pace.
Upcoming EcoDharma Exploration
Join Us Live the Fourth Sunday of the Month
In a world that values endless growth, what lessons does the stillness of winter hold for us? Mark Coleman offers this practice from his book, A Field Guide to Nature Meditation.
EcoDharma Art, Poetry, and Imagery
In observance of World Poetry Day we offer "Big Lesson," a poem from Rosemerry Wahtola Trommer. May it support your practice.
The Path of Engaged Practice is itself made sustainable by compassion, commitment and community.
Climate, Justice, Nonviolence and Regenerative social change
Can we take the inconvenient and risky actions necessary to minimize suffering? How might taking such actions become more normal, healing, holistic, and beautiful? Can they authentically express our deepest spiritual truths?

Led by Boundless in Motion and hosted by One Earth Sangha, this course begins May 15. Applications open now.
A doorway into the Kincentric Leadership Programme
Are you excited to join a pioneering international learning community addressing the polycrisis and dedicated to conscious collaboration with the more than human world? Join Kaira Jewel Lingo and Kritee Kanko for this Kincentric Leadership retreat as part of the 18-month training program.
from Leaders and Practitioners
A Western Soto Zen Buddhist Statement on the Climate Crisis
The Western Soto Zen Buddhist Association's statement on the climate crisis draws from a long term commitment from this rich tradition to Earth, sustainability, and compassion.
There is a way to be a human being
that causes all life to thrive.
— Woman Stands Shining (Pat McCabe)
Faith Climate Action Week 2023
Our partners at Interfaith Power and Light are inviting people of diverse faith backgrounds to learn about and examine their relationships to food, farming, and the earth this upcoming Earth Day.
"You have to act as if it were possible to radically transform the world. And you have to do it all the time." -Angela Davis
Featured Action Organizations
ALMA Backyard Farms, Los Angeles, CA: Alma Backyard Farms was inspired by the voices and ideas shared by juvenile offenders and prisoners eager to transform their lives and communities by "giving back" to the communities they "took from" and were taken away from.  For most people experiencing incarceration, there are few opportunities to see and interact with nature and few opportunities to provide nurture to others, yet few are given the opportunities to learn skills and make that possible.  Rooted in restorative justice and environmental stewardship, ALMA started in 2013 to implement this project of reclaiming lives, repurposing land and reimagining community. ALMA proposes real solutions to the challenges of California's overcrowded prisons and food injustice in low-income neighborhoods.  Recognizing that no lives or land is to be wasted, ALMA creates opportunities for the previously incarcerated to become agents of health, safety and community.
Acres of Ancestry Initiative/Black Agrarian Fund, Washington, DC: The Black Belt Justice Center uses legal advocacy, public education, and community organizing to address structural barriers that hinder African American farmers, landowners, and communities in the Black Belt region of the US from achieving economic prosperity and holistic wellness. A project of the Black Belt Justice Center, the Acres of Ancestry / Black Agrarian Fund uses education, curation and sale of eco-cultural art, and community organizing to raise awareness about African American land loss, support retention and return of land, and ultimately preserve an ancestral value paradigm anchored in spirit-culture, collective land stewardship, and ecological harmony.
Australian Food Sovereignty Alliance, Australia: AFSA is a farmer-led civil society organisation of people working together towards socially-just and ecologically-sound food and agriculture systems that foster the democratic participation of Indigenous Peoples, smallholders, and local communities in decision making processes. We are part of a robust global network of civil society organisations involved in food sovereignty and food security policy development and advocacy. They are members of the International Planning Committee for Food Sovereignty and La Via Campesina – the global movement of peasant farmers, which gives them a regional seat at many meetings of the United Nations, including the Food & Agriculture Organisation and many of its governing bodies.
Featured Calls to Action
Upcoming
Global
Join Systems Change Lab's training on decarbonizing the global transport system on March 30th. A segment on how to use Systems Change Lab and Climate Watch platforms for advancing environmental work will also be included.
War and the Environment: April 10 – May 22, 2023 (online course). Grounded in research on peace and ecological security, this course focuses on the relationship between and solutions to two existential threats: war and environmental catastrophe.
Read WRI's article on priorities for urban climate action in 2023 and encourage your local politicians and city planners to adopt these solutions.
U.S.
Canada
Send Minister Heyman a message telling him not to renew Enbridge's permit as they seek to resurrect thier plan for a giant pipeline to the B.C. coast years after the death of the Northern Gateway oil tanker scheme.
Email the B.C. and Canadian governments and pressure them to refuse fossil fuel subsidies for the second phase of Shell's LNG Canada project in B.C.

Want to know where your city stands on climate action and sustainability? Find out April 13, with the launch of the National Climate League Standings, 2022 edition. Join to find out which municipalities are leading and which are falling behind on key indicators like public transit ridership, renewable energy, green space, housing affordability, and more.

Register

to participate in the launch event or

sign up here

to receive a direct download link on launch day for the full National Climate League Standings report.
UK
Ongoing Opportunities
Buddhist Monastics Practice Forest Protection
Moved by intimate awareness of dependent co-arising, monastics in Southeast Asia have become leaders in protecting their local environment.