As ten thousand years of climate stability is ending, the call to develop inner stability has never been more clear.
Join us in a Course to Cultivate Wisdom, Connection, and Compassionate Action
"For anyone who's yearning for a way to meet the often agonizing challenges of this time with a clear mind, a steady heart, a resilient body and a ferocious spirit, One Earth Sangha's EcoSattva Training is a beautifully-designed and meticulously-crafted container."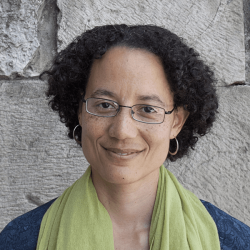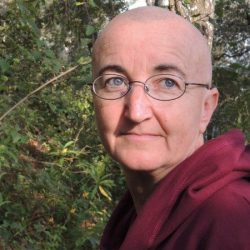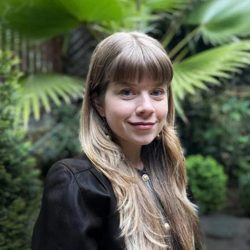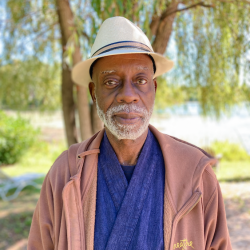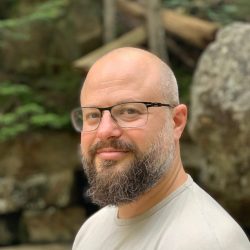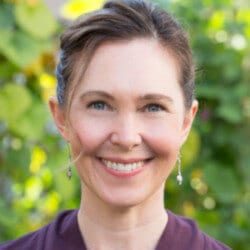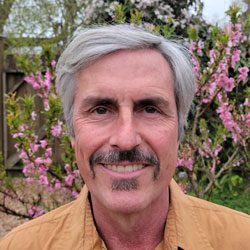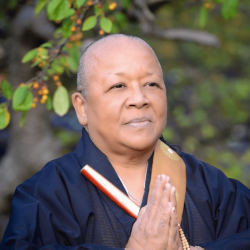 Registration is now open for groups and individuals.
Upcoming EcoDharma Explorations
Join Us Live the Fourth Sunday of the Month
Amid the mounting challenges that beset our world, a set of seemingly impossible vows can help us cultivate boundless courage and compassion.
In observance of International Day of the World's Indigenous Peoples, we share this guided audio practice from Pennie Opal Plant.
EcoDharma Art, Poetry, and Imagery
The Path of Engaged Practice is itself made sustainable by compassion, commitment and community.
Climate, Justice, Nonviolence and Regenerative social change
Can we take the inconvenient and risky actions necessary to minimize suffering? How might taking such actions become more normal, healing, holistic, and beautiful? Can they authentically express our deepest spiritual truths?

Led by Boundless in Motion and hosted by One Earth Sangha, this course begins May 15. Applications open now.
Honoring Thich Nhat Hanh's Life and Teachings
Join The Arrow's editorial staff and our authors as we come together to celebrate the publication of this special issue and the continuation of Zen Master Thich Nhat Hanh. At this event, we will host a panel with authors Kaira Jewel Lingo, Sister Peace, and Natascha Bruckner on the connections between contemplative practice and working toward a more socially just world.
from Leaders and Practitioners
International Dharma Teachers' Statement on Climate Change
In 2014, the global sangha of Buddhist and mindfulness practitioners joined Dharma teachers from around the world in signing this statement on climate change.
There is a way to be a human being
that causes all life to thrive.
— Woman Stands Shining (Pat McCabe)
🌏This year's Climate Week NYC will take place September 17-24. A march with a multi-faith contingent kicks off this week of virtual and in-person activities.
"You have to act as if it were possible to radically transform the world. And you have to do it all the time." -Angela Davis
Featured Action Organizations
The Buddhist Tzu Chi Foundation is an international humanitarian organization whose mission is to relieve the suffering of those in need while creating a better world for all through compassion, love, and hope. They serve survivors of disasters and those who fall below the poverty line, providing cash cards, essential supplies, and more while striving to build a better world for all. Currently they are providing aid to Maui and are matching donations made for relief up to $1 Million.
KAHEA is a community-based organization working to improve the quality of life for Hawai`i's people and future generations through the revitalization and protection of Hawai`i's unique natural and cultural resources. They advocate for the proper stewardship of our resources and for social responsibility by promoting cultural understanding and environmental justice. They are cultural activists and practitioners, environmental activists, and people interested in social justice who focus on issues that impact cultural rights and the land. Together, they envision a truly just and sustainable Hawai`i in a world where people, culture and native ecosystems survive and thrive.
Maui Huliau Foundation is an environmental education non-profit working to promote environmental literacy and leadership among Maui's youth through unique community-based educational experiences.  Founded in 2010, Maui Huliau Foundation works with Maui youths ages 12-18 to inspire active and educated stewardship. Through a blend of student-based environmental programs, Maui Huliau seeks to empower the voices of Maui's youth in an effort to educate Maui residents and visitors about how they can help protect Maui's precious environment. Their website also features resources for teachers on teaching environmental literacy. An exciting place to start: their YouTube page features over 100 student films made in their environmental filmmaking club over the last decade.
Featured Calls to Action
Upcoming
Global
Read this article from WRI experts detailing the dynamic between heat and cities and advocate for their cool infrastructure solutions in your local and national governments.
Read about and advocate for these five shifts that industry can make to decarbonize.
United States
Canada
Ongoing Opportunities & Action Resources

Buddhist Monastics Practice Forest Protection
Moved by intimate awareness of dependent co-arising, monastics in Southeast Asia have become leaders in protecting their local environment.