The scale and intensity of ecological crises can be overwhelming. As human impacts on the Earth drive extreme weather, "natural" disasters, and global conflict, the Dharma provides much-needed tools for working with inner turmoil. How can our practice bring relief… not only to ourselves but our relationships and community? From the ground of inner stability, can we begin to heal environmental injustice and other collective wounds?
In this gathering, Kaira Jewel Lingo offers wisdom and practices to help us ground in steadiness when crisis and confusion threaten to unseat us. Drawing from her extensive spiritual training, including 15 years as a nun in the Plum Village Zen tradition, she guides us in discovering what lies beneath reactivity—both within and between us—and responding with authenticity.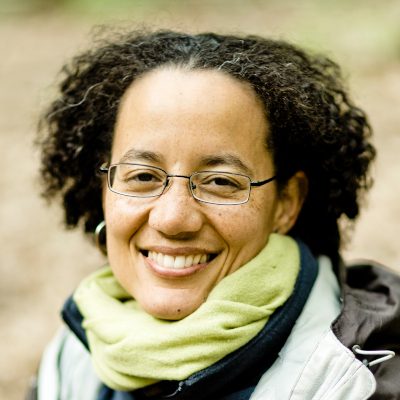 Kaira Jewel Lingo began practicing mindfulness in 1997 and teaches Buddhist meditation, secular mindfulness, and compassion internationally. After living as an ordained nun for 15 years in Thích Nhất Hạnh's monastic community, Kaira Jewel teaches in the Zen lineage and the Vipassana tradition, at the intersection of racial, climate and social justice with a focus on activists, Black/Indigenous/People of Color, artists, educators, families, and youth. Now based in New York, she offers spiritual mentoring to individuals and groups. She is author of We Were Made for These Times: Skilfully Moving through Change, Loss and Disruption (Parallax, November 2, 2021).
Support this Offering
One Earth Sangha and our featured speakers offer these explorations on a donation basis, with no required registration fee. We invite you to participate in the tradition of offering dana, or generosity. Your support makes these gatherings possible, and any amount offered is greatly appreciated.
We also welcome your support for One Earth Sangha:
Recording