As ten thousand years of climate stability is ending, the call to develop inner stability has never been more clear.
Upcoming EcoDharma Explorations
Join Us Live the Third Sunday of Each Month
Investigating the Intersection of Ecology, Dharma and Justice
One Earth Sangha director Kristin Barker leads this EcoDharma Exploration on July 17.
As the U.S. Supreme Court weakens already-insufficient environmental protections, Joan Halifax calls on us to resist institutional avarice, cruelty, and delusion.
A Course to Cultivate Wisdom, Connection, and an Unwavering Response
"The Dharma is a terrific lens through which to view ecoactivism. This has helped me think about ways to help others who are either overwhelmed or think no action can be sufficiently effective and have given up."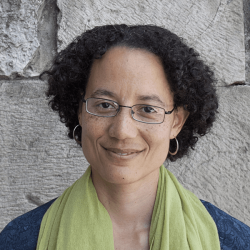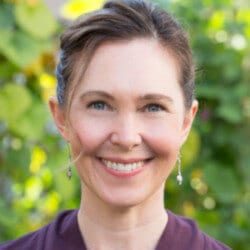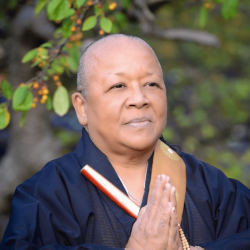 Registration for individuals and groups is now open.
A Seven-Step Practice for Staying Resilient While Confronting the Climate Crisis
How can we cultivate strength and tenderness in the midst of devastating losses? A Buddhist teacher and clinical psychologist offers this heart practice.
EcoDharma Art, Poetry, and Imagery
A Poem in Honor of Endangered Species Day
If our winged, scaled, and shelled relatives could speak with us, what might they say? On Endangered Species Day, our guiding teacher Mark Coleman shares this original poem.
The Path of Engaged Practice is itself made sustainable by compassion, commitment and community.
Climate, Justice, Nonviolence and Regenerative social change
Can we take the inconvenient and risky actions necessary to minimize suffering? How might taking such actions become more normal, healing, holistic, and beautiful? Can they authentically express our deepest spiritual truths?

Led by Boundless in Motion and hosted by One Earth Sangha, this course begins May 15. Applications open now.
A New Possibility for Taking Action with Nico Cary
Weaving mindfulness, creative storytelling, and self-compassion practices along with music and a digital altar, in this 2 hour workshop, we'll co-create a ritual space dedicated to honoring grief, while lifting up some of the questions that often go unattended in a rush for solutions to climate collapse.
Residential Retreat With Lama Willa Blythe Baker and Sarah Buie
Online Retreat With Lama Willa Blythe Baker and Sarah Buie
from Leaders and Practitioners
A Buddhist Declaration on Climate Change
The Buddhist Declaration on Climate Change. On November 28th, 2015 in Paris, this statement was presented to UN climate negotiators with other faith statements around the world.
Authentic repair begins with restoring our relationships ... with ourselves, one another as well as lands, waters, and the living Earth community.
Upcoming
Ongoing Opportunities
Buddhist Monastics Practice Forest Protection
Moved by intimate awareness of dependent co-arising, monastics in Southeast Asia have become leaders in protecting their local environment.