As ten thousand years of climate stability is ending, the call to develop inner stability has never been more clear.
Join us in a Course to Cultivate Wisdom, Connection, and Compassionate Action
"For anyone who's yearning for a way to meet the often agonizing challenges of this time with a clear mind, a steady heart, a resilient body and a ferocious spirit, One Earth Sangha's EcoSattva Training is a beautifully-designed and meticulously-crafted container."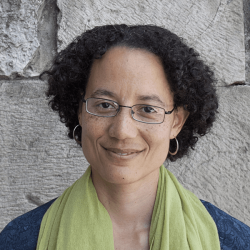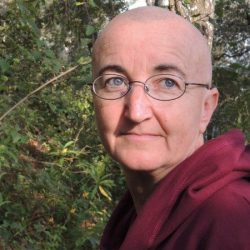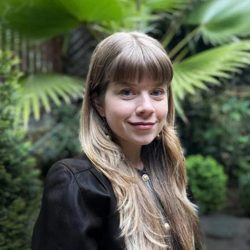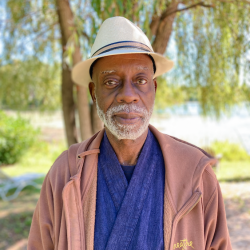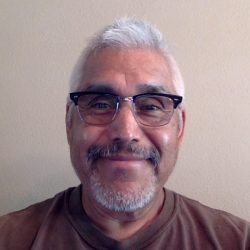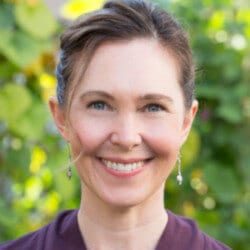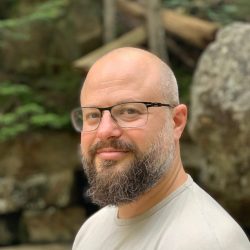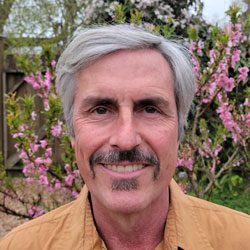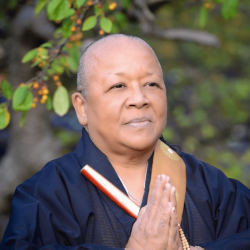 Registration is now open for groups and individuals.
Upcoming EcoDharma Explorations
Join Us Live the Fourth Sunday of the Month
In this EcoDharma Exploration on January 28, Jessica Morey invites us to examine our bond with Earth, our ultimate caretaker.
A Guided Meditation for the Biomes of the Earth
In this Earth-centered practice of tonglen, or sending and taking, Zen teacher Kokuu Andy McLellan invites us to breathe in the suffering of our planet's six major biomes and send out our love and compassion in exchange.
EcoDharma Art, Poetry, and Imagery
The Path of Engaged Practice is itself made sustainable by compassion, commitment and community.
Climate, Justice, Nonviolence and Regenerative social change
Can we take the inconvenient and risky actions necessary to minimize suffering? How might taking such actions become more normal, healing, holistic, and beautiful? Can they authentically express our deepest spiritual truths?

Led by Boundless in Motion and hosted by One Earth Sangha, this course begins May 15. Applications open now.
In this Day of Practice, Thanissara will offer a Dharma view of our current zeitgeist with its challenges and opportunities.
from Leaders and Practitioners
A Buddhist Declaration on Climate Change
The Buddhist Declaration on Climate Change. On November 28th, 2015 in Paris, this statement was presented to UN climate negotiators with other faith statements around the world.
There is a way to be a human being
that causes all life to thrive.
— Woman Stands Shining (Pat McCabe)
Regenerative Solutions for the Living Earth Community
Regeneration Nexus is a database of ecological solutions that aim to nourish and regenerate broader systems within the living Earth community while reducing warming.
"You have to act as if it were possible to radically transform the world. And you have to do it all the time." -Angela Davis
Featured Action Organizations
Arava Institute for Environmental Studies: Since 1996, AIES has brought together nearly 1,800 Palestinian, Jordanian, Israeli, and international students. AIES educates future leaders who can meet the Middle East's environmental challenges with innovative peace-building solutions and ensure a sustainable future for the region. With on-the-ground projects, cutting-edge research, and a university-accredited academic program, AIES works to protect fragile shared environmental resources, eliminate conflict over these scarce natural resources and serve as a model for constructive peacemaking for wider areas of conflict.
EcoPeace Middle East: EcoPeace Middle East is a unique organization that brings together Jordanian, Palestinian and Israeli environmentalists. Their primary objective is the promotion of cooperative efforts to protect their shared environmental heritage. In so doing, they seek to advance both sustainable regional development and the creation of necessary conditions for lasting peace in their region. EcoPeace has offices in Amman, Ramallah, and Tel-Aviv.
RISE2030: RISE2030 is a community-led initiative, based in Beirut that focuses on empowering women and youth, with the aim of improving living conditions in Lebanon's most deprived areas through education, employment and empowerment. They launched the first all-women solar team in Lebanon to challenge the gender stereotypes in the male-dominated construction sector. Thirteen female trainees installed an on-grid solar photovoltaic system at a waste sorting and material recovery facility that would cover 100% of the facility's daily need for power and later a second team installed a solar tree in the public garden. The management team leading this project was composed of mostly women, with a total of 147 women involved and benefiting from the activity. The project also helped female-led small businesses prepare and sell their rural processed food through the women's association of the town. The project was hailed as a national success, as the first all-women team in solar energy in Lebanon.
Featured Calls to Action
Upcoming
Global
UK
We Make Tomorrow is a one day conference in London on November 25th for building workers' power on climate and crisis. The conference will cover how rising energy prices, inflation, falling wages and the climate crisis are not only connected but actually being driven by the same systems. Workers in key sectors with trade union officials, climate justice activists, and scientists are encouraged to attend to discuss the urgently needed strategies and tactics to build a tomorrow that works for the majority. Tickets here.
The COP28 Global Day of Action will take place on December 9th. The Climate Justice Coalition is coordinating this Day of Action in Britain in response to the global call out from the COP28 Coalition.
United States
Canada 
Ongoing Opportunities & Action Resources

Buddhist Monastics Practice Forest Protection
Moved by intimate awareness of dependent co-arising, monastics in Southeast Asia have become leaders in protecting their local environment.