A Course to Cultivate Wisdom, Connection, and the Roots of Compassionate Action
"There is so much state-of-the-art knowledge and so much timeless wisdom in this Training – I deeply recommend it to everyone and every group willing to start their Ecosattva journey."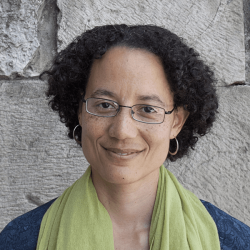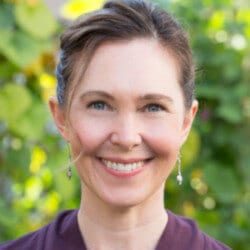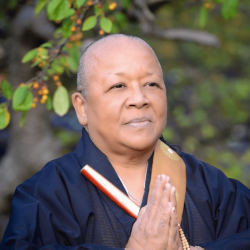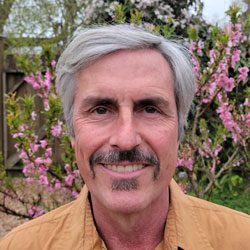 As ten thousand years of climate stability is ending, the call to develop inner stability has never been more clear.
Upcoming EcoDharma Explorations
Join Us Live the Third Sunday of Each Month
Caring for Inner and Outer Turmoil
Meditation teacher, author, and One Earth Sangha guiding teacher Kaira Jewel Lingo leads this EcoDharma Exploration on October 16.
We Cannot Ignore Buddhist Extremism
Why are so many Buddhist practitioners reluctant to acknowledge Buddhist extremism? How can we respond when hateful ideologies take root and cause harm within our own traditions?
A hurricane-ravaged landscape offers inspiration and a lesson on resilience to a photographer and student of the dharma.
EcoDharma Art, Poetry, and Imagery
In this poem, Rosemerry Wahtola Trommer reflects on the paradox of loving this gorgeous, hurting world.
The Path of Engaged Practice is itself made sustainable by compassion, commitment and community.
Climate, Justice, Nonviolence and Regenerative social change
Can we take the inconvenient and risky actions necessary to minimize suffering? How might taking such actions become more normal, healing, holistic, and beautiful? Can they authentically express our deepest spiritual truths?

Led by Boundless in Motion and hosted by One Earth Sangha, this course begins May 15. Applications open now.
A Buddhist Response to the Climate Emergency
In this session we will learn practices that enable us to go beyond our limited perception of reality to touch how interconnected with all life we are. Touching this interbeing, we can experience deep reverence for life and the earth, accepting that whatever we do to the earth (or any living being) we are really doing to ourselves.
from Leaders and Practitioners
A Western Soto Zen Buddhist Statement on the Climate Crisis
The Western Soto Zen Buddhist Association's statement on the climate crisis draws from a long term commitment from this rich tradition to Earth, sustainability, and compassion.
There is a way to be a human being
that causes all life to thrive.
— Woman Stands Shining (Pat McCabe)
Featured Action Organizations
Indigenous Climate Action: a coalition out of Ottawa, Canada seeking solutions to climate change by building a movement of Indigenous communities. Join them in asking City National Bank and the Royal Bank of Canada to stop violating Indigenous rights and fueling climate chaos.
Banco de Basques: a Patagonia grantee based in Argentina advocating for a change in the way natural resources are managed, campaigning to create national parks while fighting deforestation, poaching, and dams. (en Español)
EarthJustice: a San Francisco-based nonprofit environmental law firm wielding law and partnerships to protect people's health, to preserve magnificent places and wildlife, to advance clean energy, and to combat climate change. In their words, they are here "because the earth needs a good lawyer." Check out their action alerts here.
Featured Calls to Action
Upcoming
Ongoing Opportunities
Buddhist Monastics Practice Forest Protection
Moved by intimate awareness of dependent co-arising, monastics in Southeast Asia have become leaders in protecting their local environment.