A Course to Cultivate Wisdom, Connection, and the Roots of Compassionate Action
"There is so much state-of-the-art knowledge and so much timeless wisdom in this Training – I deeply recommend it to everyone and every group willing to start their Ecosattva journey."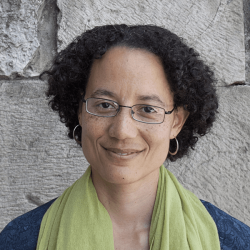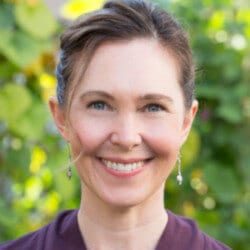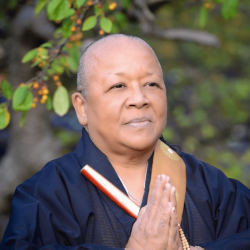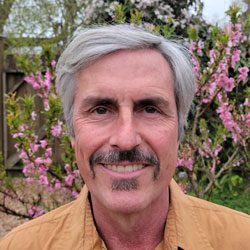 Materials are available now. Start when you like and move at your own pace.
As ten thousand years of climate stability is ending, the call to develop inner stability has never been more clear.
Upcoming EcoDharma Exploration
Join Us Live the Fourth Sunday of the Month
Increasing Resiliency and Decreasing Reactivity
In a dramatically changing world, we are more vulnerable to reactivity. In this EcoDharma Exploration on January 29, Heather Sundberg offers somatic practices to bolster our resilience and engagement.
On the 1-year anniversary of Thích Nhất Hạnh's passing, we share his invitation to see the entire world as our Sangha body.
Advancing Climate Solutions Rooted in an Understanding of Our Interdependence
A Meditation to Work with Our Eco-Distress
It's not unusual to feel daunted, frozen, or overwhelmed in the face of environmental crises. Mindfulness teacher Ratnadevi offers this practice specifically designed to help you work with eco-distress and imagine new possibilities for engagement.
EcoDharma Art, Poetry, and Imagery
In this poem, Rosemerry Wahtola Trommer reflects on the paradox of loving this gorgeous, hurting world.
The Path of Engaged Practice is itself made sustainable by compassion, commitment and community.
Climate, Justice, Nonviolence and Regenerative social change
Can we take the inconvenient and risky actions necessary to minimize suffering? How might taking such actions become more normal, healing, holistic, and beautiful? Can they authentically express our deepest spiritual truths?

Led by Boundless in Motion and hosted by One Earth Sangha, this course begins May 15. Applications open now.
With Special Guest Pamela Ayo Yetunde
from Leaders and Practitioners
A Western Soto Zen Buddhist Statement on the Climate Crisis
The Western Soto Zen Buddhist Association's statement on the climate crisis draws from a long term commitment from this rich tradition to Earth, sustainability, and compassion.
There is a way to be a human being
that causes all life to thrive.
— Woman Stands Shining (Pat McCabe)
"You have to act as if it were possible to radically transform the world. And you have to do it all the time." -Angela Davis
Featured Action Organizations
Malala Fund: Malala and Ziauddin Yousafzai founded Malala Fund in 2013 to champion every girl's right to 12 years of free, safe, quality education. Together their board, leadership council, and staff are creating a more equal world by making sure all girls can go to school. As Regeneration points out, "An educated populace of women improves a nation's health, food security, and economy. However, only one in four nations has achieved parity in upper-secondary school enrollment, and very few poor, rural young women are able to complete their education in a number of countries deeply impacted by climate disasters… Their leadership and participation is an effective, rights-based path to reducing greenhouse gas emissions and leads to more effective and just climate action." Malala Fund invests in local educators and advocates — the people who best understand girls in their communities — in regions where the most girls are missing out on secondary school, and they advocate at local, national and international levels for resources and policy changes to give all girls a secondary education. Additionally, their publication Assembly amplifies girls' voices and shares their stories in a digital publication and newsletter.
Institute for Agriculture and Trade Policy: IATP envisions agriculture, trade and food systems that are good for people, farmers and food system workers, ecosystems, and social justice globally. With their partners, they advocate for policy at state, federal, and international levels. Their research and analysis are guided by values of economic and racial justice, environmental sustainability and resilience, and strong democratic institutions, and their policy advocacy is shaped in close collaboration with social movements, coalitions, and civil society organizations.
Cooperative Food Empowerment Directive: CoFED is a U.S. and Canada based QTBIPOC-led organization that partners with young folks of color to build food and land co-ops with the intention of meeting their communities' needs through food and land co-ops. They are building the leadership of young people from poor and working-class backgrounds to practice cooperative values, economics, and strategies for collective liberation. CoFED partners with food and land co-ops across the US and Canada to embody cooperative values and economics. Since 2011, they've developed 12 new cooperative projects, trained over 600 emerging cooperative leaders, and cultivated a community of nearly 4,000 supporters across the U.S. and Canada.
Featured Calls to Action
Upcoming
Global:
January 22nd is the anniversary of the UN Treaty on the Prohibition of Nuclear Weapons. Celebrate with WorldBeyondWar.org.
Register for the World Resource Institute's annual Stories to Watch presentation January 25th featuring perspectives on the stories facing people, climate and nature that are likely to unfold in 2023.
COP15, the 15th Conference of the Parties of the U.N. Convention on Biological Diversity, was held December 7-16 in Montreal, Canada. Faiths at COP15, a coalition of faith-based organizations and conservation groups who advocate for biodiversity and support urgent international action, hosted a number of events. Watch the recordings here.
U.S.:
Ongoing Opportunities
Buddhist Monastics Practice Forest Protection
Moved by intimate awareness of dependent co-arising, monastics in Southeast Asia have become leaders in protecting their local environment.