The challenge of ecological crises is all around us—as well as within us. Our practice can support us not only in meeting this difficulty, but healing and transforming it. Join us in this journey to cultivate wisdom, connection, and compassionate action.
The new version is rolling out now. But know that it is never too late for you or your group to begin this self-scheduled course.
Course Status and Key Dates
The future is here.
Humanity is contending like never before with a world in radical transition. More than ever, we find ourselves weathering extreme ecological impacts, even as we grapple with escalating costs of living, political instability, and isolation. Adding to this suffering, many of us feel in ourselves a lack of sufficient response. No matter how clearly we see the systems of harm in which we are embedded, dismantling them can seem beyond our reach.
What do we do with the enormity of this moment? How might we develop a compassionate understanding of how we got here, learn to hold the full dimensions of our situation, and nourish an appropriate response? How can we discover the wisdom, determination, and engagement that can meet the suffering of our world—and free our own hearts?
The EcoSattva Training is a journey of brave and tender confrontation with our social and ecological reality. As we cultivate clear seeing, supported by radical Dharma wisdom, justice-informed analysis, and a growing community of engaged practitioners, we may discover new pathways opening to us. No matter how vast the challenge, we can face it together—with sobriety, vigor, and kindness. We lovingly invite you to join us as we sense our way into right relationship with our world.
'For anyone who's yearning for a way to meet the often agonizing challenges of this time with a clear mind, a steady heart, a resilient body and a ferocious spirit, One Earth Sangha's EcoSattva Training is a beautifully-designed and meticulously-crafted container. I can't recommend it enough.'
Contents
'As a queer climate and social justice activist on the buddhist path, the EcoSattva Training jumped out at me as a unique offering. Access to ongoing trainings, the centering of Black, brown, and queer voices in this space, and the thoughtful dialogue encouraged by Kristin and Lou are all huge assets of this offering. Much gratitude for holding space for deep, difficult conversations that enable the possibility of hopeful solutions.'
Overview of the Course
The EcoSattva Training is an eight-part series designed to support you in developing your response, internal and external, to a changing world. We'll offer new insights from multiple Dharma traditions as well as the growing field of climate psychology as we soothe these tender bodies, hearts and minds. Supported by these teachings and one another, participants can discover and cultivate a way forward.
The course will begin at the level of our internal experience, a good place to start given our pervasive stress. Climate psychologists are demonstrating that these crises are traumatizing, with the attendant adaptations to trauma showing up in both our individual and collective defenses. We will spend time in this course understanding that dynamic and then bring in specific Dharma and trauma-informed practices that can relieve our ecological distress.
Having cultivated an inner landscape of kindness and calm, we'll begin to challenge the views and patterns that only contribute to suffering, individually and collectively. We will explore the intersections between ecological harm with other forms of objectification and exploitation, especially in regards to race, revealing their common roots. We'll then open to the spaces of potent uncertainty, allowing ourselves to lean in, let go, and listen to what wants to emerge. In the latter section of the course, we will explore diverse forms of response: changes to our individual habits, necessary refusals to cooperate with systems of domination, and gateways to collective action.
Session Topics
There are eight core sessions that together create an archetypal journey to a place out beyond our familiar ways of looking, knowing, feeling and identifying. Guided by some of our community's most profound leaders, we'll be supported in opening up, letting go, and coming to terms.
Session One: Arriving and Setting a Course with Kaira Jewel Lingo
We'll begin by gathering and reflecting on our global situation, mapping out our journey, and setting the conditions for empowered, compassionate response.
Session Two: Preparing for the Journey with Damchö Diana Finnegan
In this journey we are likely to meet fear, grief, anger, and other difficult emotions. In investigating these strong energies, we can discover spiritual resources that can help us hold them.
Session Three: Meeting Just this Heart with Britt Wray
Here we open to the suffering we may find in our own experience. We explore how it is to be with this world as we perceive it and allow the impacts to be named and honored. We explore the narratives that we carry about ourselves, others, and this world, both helpful and unhelpful.
Session Four: Reckoning with Entangled Structures with Dr. Michael Yellow Bird and Drs. Larry and Peggy Ward
Ecological harm is inextricably tied to systems of oppression. Participants are invited to explore, with compassionate accountability, how the dominant structures objectify Earth and all her beings, ultimately harming all.
Session Five: Making a Home in Uncertainty with Lama Willa Blythe Baker
To be authentically helpful necessitates radical comfort with the unknown. We must metabolize our mind-boggling, heartrending situation and learn to recognize the endless possibilities contained therein.
Session Six: Creating and Discovering The Way with Adam Lobel
Continuing in the relational spiritual task, attunement with the unknown, we'll open further to so much more than the conventional holding of that truth. We'll welcome whatever arises, from nothing to mystical everything.
Session Seven: Expressing Our Awakening Agency with Kritee Kanko and Tim Ream
Equipped with a deeply rooted sense of our belonging and calling, we turn outward, discovering the domains of our EcoSattva action.
Session Eight: Affirming and Resolving with Mark Coleman and Myokei Caine-Barrett
In the closing session, we'll return to our individual aspirations or visions to refine and affirm, and explore the boundless potential of Sangha as the heart of our engagement.
You'll access each session on its own resources page including:
Opening ritual
Welcome from Kristin Barker or Lou Leonard
Core Dharma offerings: video teachings from the session leader(s)
Contemplations, inquiries, and other practices to help you internalize the teachings with body, mind, and heart.
Resources for groups and individuals to make the most of the materials.
Supplemental articles, videos, and Dharma sources relating to the content of the Session.
Closing ritual
'The Ecosattva training has been immensely satisfying. It has enlarged my understanding of how I can relate open heartedly and open mindedly with ecological crises. I have more tools, and a sense of expanding community, to support me as we go forward into the uncertain future.'
Who is this for?
This course is for you if:
You are suffering from ecological crises manifesting around us, and you don't want to hold this pain alone;
You are interested in a response to climate crises that goes beyond both aversion for the supposed enemies and retreat into spiritual bypass;
You are willing to contend with the ways in which we are personally and collectively entangled with modernity even if that brings up feelings of discomfort;
You see the possibility of being hospitable to challenges, without rushing towards a sense of resolution;
You are interested in nourishing a spiritual practice that can in turn support wise and wholesome action for a radically changing world with various unknowable futures, without solidifying apocalyptic ideologies;
You see the potential for creating a sacred container that can hold your own uncertainty and support others in doing the same;
The prospect of a brave and tender confrontation, supported by community, calls to you.
To understand the full context of the training, some interest in or experience with Buddhism will be helpful. But we encourage participants of any (or no) spiritual background to join.
What's new in this version of the training?
We're excited about this year's updates to the training, including:
New featured guests, including Britt Wray, Michael Yellow Bird, Larry and Peggy Ward, Damchö Diana Finnegan, and Mark Coleman.
New offerings from previous contributors such as Kritee Kanko, Kaira Jewel Lingo, Adam Lobel, and Lama Willa Blythe Baker.
New embodied practices tailored to course content
A new tool for individuals seeking groups to connect, and an updated guide for group facilitators
Updated supplemental readings and materials
Registering for this new version also gives you access to our live monthly gatherings (held on the second Sunday of each month, 12:30 – 2:00 PM Eastern US Time, starting in November).
Many in our community return to this training again and again. It is never the same experience. What's more, those who have participated in any previous version of the training are eligible for a special 50% "Renewer" discount. Whether you are a new traveler or a seasoned explorer, we hope you'll join us.
'The EcoSattva training really helped me move from a place of fear, confusion and anger, into a grounded and accepting place. I feel much more prepared to be present for the climate crisis and polycrisis in its many manifestations.'
Who Will Be Featured?
We are delighted and honored to feature the following leaders from across Western Dharma traditions.
Kaira Jewel Lingo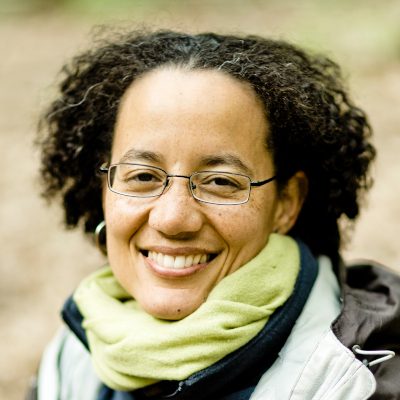 Kaira Jewel Lingo is a Dharma teacher with a lifelong interest in spirituality, ecology and social justice. Her work continues the Engaged Buddhism developed by Thích Nhất Hạnh, and includes the interweaving of nature, ecology, embodied mindfulness practice, art and play. She has extensive experience offering nature and earth-based retreats with environmental and climate activists, children and families, and mindful hiking retreats. She draws inspiration from her parents' lives of service and her dad's work with Martin Luther King, Jr. After living as an ordained nun for 15 years in Thich Nhat Hanh's monastic community, Kaira Jewel now teaches internationally in the Zen lineage and the Vipassana tradition, as well as in secular mindfulness, at the intersection of racial, climate and social justice with a focus on activists, Black, Indigenous, and People of Color, artists, educators, families, and youth. Based in New York, she offers spiritual mentoring to groups and is author of We Were Made for These Times: Ten Lessons in Moving through Change, Loss and Disruption and co-author of the forthcoming, Healing Our Way Home: Black Buddhist Teachings on Ancestors, Joy and Liberation (Feb 2024).
Damchö Diana Finnegan
Damchö is spiritual director and a founder of Comunidad Dharmadatta, one of the largest Buddhist practice communities serving Latin America. Dharmadatta Community understands the path to liberation to be a primarily collective rather than individual path. In her teachings, Damchö transmits an earth-based vision of the Dharma in which care for our more-than-human kin is integral to spiritual practice. She has a PhD from the University of Wisconsin-Madison in gender and ethics in Sanskrit and Tibetan Buddhist narratives, and is translator and co-editor of Interconnected: Embracing Life in our Global Society.
Britt Wray
Dr Britt Wray is the Director of the Special Initiative of the Chair on Climate Change and Mental Health in the Department of Psychiatry and Behavioral Sciences of Stanford University School of Medicine. Her latest book Generation Dread: Finding Purpose in an Age of Climate Crisis, is an impassioned generational perspective on how to stay sane amid climate disruption. Britt holds a PhD in science communication from the University of Copenhagen and she completed her postdoctoral training at Stanford Medicine's Center for Innovation in Global Health. As a practicing science communicator, she has hosted several podcasts, radio and TV programs with the BBC, NPR, CBC, and is a Canadian Screen Award winner. Dr Wray has spoken at TED and the World Economic Forum and is a Chicago Council on Global Affairs Next Generation Climate Changemaker. Dr Wray is also the creator of Gen Dread, a popular newsletter about building courage and taking meaningful action on the far side of climate grief.
Larry Ward
Dr. Larry Ward is the co-founder of The Lotus Institute, a senior teacher in Zen Master Thich Nhat Hanh's Plum Village tradition of Engaged Buddhism, and the author of America's Racial Karma: An Invitation to Heal. Dr. Ward holds a PhD in Religious Studies with an emphasis on Buddhism and the neuroscience of meditation. As a teacher, Dr. Ward interweaves insights with personal stories and resounding clarity that express his Dharma name, "True Great Sound."
Michael Yellow Bird
Dr. Michael Yellow Bird, MSW, PhD, is the Dean and Professor of the Faculty of Social Work residing and working on Treaty One territory at the University of Manitoba. He's an enrolled member of the MHA Nation in North Dakota, USA and is a certified mindfulness teacher/professional and a member of the International Mindfulness Teachers Association. With a rich academic background, he's held positions at various universities, including the University of British Columbia, University of Kansas, and Arizona State University. His research areas encompass colonization's impact, decolonization methods, ancestral health, intermittent fasting, Indigenous mindfulness, and more. Michael also consults, trains, and advises BIPOC mindfulness groups striving to integrate mindfulness into Indigenous and decolonized contexts to combat systemic racism. His professional and academic mindfulness and neurodecolonization website can be found at: https://www.indigenousmindfulness.com/
Lama Willa Blythe Baker
Lama Willa Blythe Baker is a Dharma teacher and founder of Natural Dharma Fellowship and its retreat center Wonderwell Mountain Refuge in Springfield, NH. She has a deep interest in the intersection of contemplative practice and the planet's poly-crisis. Her most recent book is The Wakeful Body: Somatic Mindfulness as a Path to Freedom. She is a guiding teacher of One Earth Sangha.
Adam Lobel
Adam Lobel, PhD, practices at the intersections of ecodharma, meditation, and psycho-social political transformation. He is a scholar-practitioner of philosophy and religion, a Guiding Teacher for One Earth Sangha, an environmental justice activist working to resist the petrochemical buildout in his region, and a professor of Ecopsychology. Adam served as a teacher (acharya) in the Shambhala tradition from 2005 until resigning in 2018. A speaker on ecology and spirituality at the United Nations, he leads ecodharma workshops called "Silent Transformations," has taught in the Ecosattva Training, and is a Greenfaith fellow. Adam's teachings focus on Great Perfection Tibetan Buddhism, modern phenomenology, and inoperative studies (Heidegger, Foucault, Agamben). He has a longstanding interest in progressive contemplative education and transformative pedagogy. Adam teaches a critical style of contemplative training that seeks to avoid enclosure in neoliberal mindfulness while still disclosing effortless awareness. He is currently developing what he calls "four fields" of contemplative practices for potential worlds. For more on his teachings: https://www.releasement.org.
Kritee Kanko
Kritee (dharma name Kanko) is a Climate Scientist, Zen Buddhist priest, Educator & Founding Spiritual Director of Boundless in Motion, a 501(c) nonprofit based in Boulder (Colorado). She served as a Senior Scientist in the Climate Smart Agriculture program at Environmental Defense Fund for about 12 years. She is also an ordained teacher in the Rinzai Zen lineage of Cold Mountain and a co-founder of Rocky Mountain Ecodharma Retreat Center. She has served as faculty for courses or retreats at the intersection of Climate justice, Trauma healing and Spirituality for many organizations including Stanford University, World Council of Churches, San Francisco Zen Center, Mind & Life Institute, One Earth Sangha, Al Gore's Climate Reality. Her articles, podcasts and interviews have appeared in the New York Times, BBC, Washington Post, Harvard Health, Yale Climate Connections, California Public Radio and Post Carbon Institute (See a few here).
Tim Ream
Tim Ream is a long-time Earth activist and Soto Zen practitioner. He received lay ordination from Tenshin Reb Anderson in 1994 and has engaged since in repeated, intensive residential practice, mostly at Tassajara Zen Mountain Center and Green Gulch Farm. Tim is an organizer, campaigner, writer, and environmental attorney. His activism ranges from direct action and civil disobedience like tree-sitting and road blockading to successful lawsuits to protect wolves and other species.
Myokei Caine-Barrett
Myokei Caine-Barrett, Shonin, first encountered Buddhism in 1963. She has been practicing the Lotus Sutra ever since. In 2002 she began training to become a priest. She became head priest and guiding teacher of the Nichiren Buddhist Sangha of Texas in Houston, also known as Myoken-ji Temple, in 2007. Myokei Caine-Barrett has active prison and hospice ministries and deeply committed to healing our culture. She is currently bishop of the Nichiren Shu Order of North America.
Mark Coleman
Mark is an inner and outer explorer, who has devotedly studied mindfulness meditation practices for three decades. He is passionate about sharing the power of meditation and has taught mindfulness workshops and meditation retreats in six continents for the past twenty years. Mark is a senior meditation teacher at Spirit Rock Meditation Center and has taught there since 2000. Through his organization Awake in the Wild, he shares his passion for integrating meditation and nature where he offers silent nature retreats and year-long nature meditation teacher trainings.
Additional Contributors
The teachers and experts below have also made important contributions to the training.
Peggy Rowe Ward
Dr. Peggy Rowe Ward is the co-founder of The Lotus Institute, a senior teacher in Zen Master Thich Nhat Hanh's Plum Village tradition of Engaged Buddhism, and the author of Love's Garden: A Guide To Mindful Relationships. She has her doctorate in adult education and an MA in counseling psychology. Through meditation, movement, and art, Peggy offers a path of deep insight that enables her students to discover and embody their most creative and authentic selves.
Catherine McGee
A long term student of the Diamond Approach, Catherine has been teaching Insight Meditation internationally since 1997. She is a member of the Gaia House teacher council, and since 2014 has been collaborating with Rob Burbea in shaping and teaching Soulmaking Dharma. Her teaching emphasizes embodiment and working with whatever hinders us from living our deepest knowing in the world.
Susie Harrington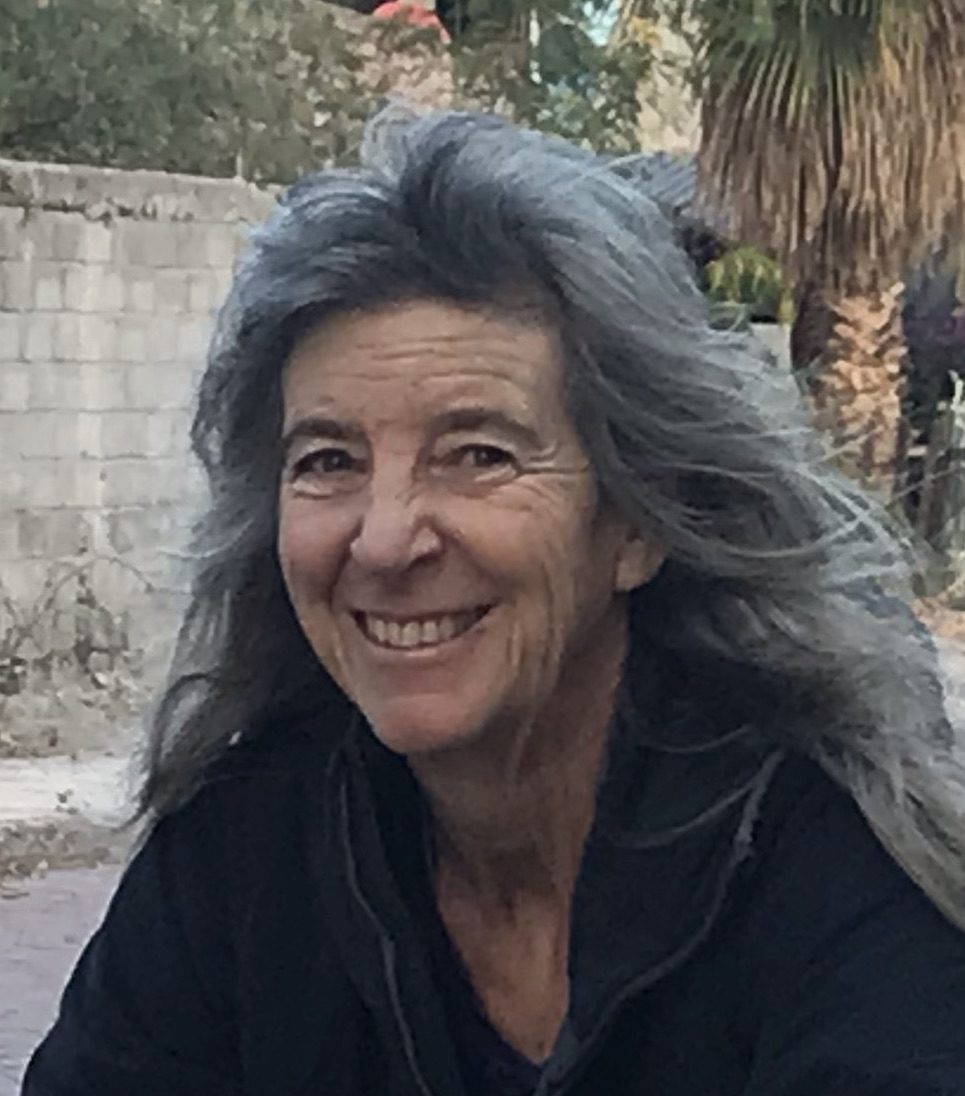 Susie Harrington is the guiding teacher for Desert Dharma and Sky Mind Retreats, teaching both in the Southwest and internationally since 2005. She delights in teaching outdoors, knowing that nature nourishes the heart and inspires wisdom. She encourages, through silence and intimate presence, coming home to our embedded natural aliveness and belonging, and the freedom that is our natural state. Her roots are in the Insight tradition, having trained extensively with Jack Kornfield, Guy Armstrong, and Joseph Goldstein; she is also well practiced in the Tibetan and Diamond Heart traditions as well as in Hakomi Therapy. For more information: www.desertdharma.org.
'The training supported me in understanding myself in my inner and outer work as an environmental activist and educator. Moreover, it gave me hope and a lot of tools to go forward and overcome climate despair. It clarified my motivation and path forward as a Buddhist in this messy world with so many crises.'
How can I participate?
You decide how you want to approach the EcoSattva Training. This is a self-paced, flexible course designed to fit a wide variety of schedules and circumstances. There is no fixed schedule for participation, and you will retain access to the materials indefinitely.
You are more than welcome to participate as an individual. Our live monthly gatherings provide an opportunity for everyone to join the greater sangha, regardless of group membership.
It's better together.
If it works with your circumstances, we recommend taking the training as part of a group. Group members can normalize each other's experience while offering comfort, insights, and inspiration. Groups can be open (listed in our directory) or closed (private), online or in-person. In person groups help build ongoing connection and resilience at the local level. Online groups can offer a wonderful experience of a globally responsive community—and a safe alternative for communities where COVID-19 is still prevalent. Members of groups of three or more participants receive a 25% discount on registration.
Visit our Group Directory to find an in-person group near you or an online group gathering at a time that works for you. If you find a group you wish to join, send the organizer an email and they will provide you with a link to register as a member.
If you can't find a group suitable to your needs, we invite you to create one. Even if you don't have experience with leading a group, we are here to support you with our Invitation Template and Group Facilitator's Guide, and you are welcome to email us at if you have questions.
Live Gatherings
To build the sense of a global community among all those registered in the course, we host live Zoom gatherings on a monthly basis. Our kickoff gathering will take place on October 22, 2023 and be open to all. Following that, live gatherings will be held on the second Sunday of each month, November 2023 through May 2024. Whether you have yet to start, are part way through or have completed the course, you're invited to join. Registered participants receive reminder emails before each gathering with the information on how to join.
How Might Groups Use the Material?
Each session can easily support a group gathering of 60 to 90 minutes. We recommend that group members watch the session videos on their own before meeting, to maximize time for sharing and connecting. The meeting should provide time to do a brief opening, explore the provided inquiries, engage in discussion, cover logistics and close. You might choose to add an extended opening meditation. Each session will have its own page on our site that contains a sample agenda, the main video, a set of inquiries to choose from and supportive resources. Between sessions, participants might be encouraged to practice the guided meditations included in the training materials. Of course, groups are invited to use what works for them, removing and adding as will be most helpful.
Here's a sample agenda for a 90-minute gathering:
Opening: 30 min

Group meditation (possibly using one of the provided guided meditations)
Land acknowledgment and prayer
Personal check-in

Discussion and Practices: 45 min

Reflect on the most recent session: 15 min
Explore inquiries or contemplations, individually in meditation, journaling, in dyads or groups: 20 min
For group sharing methods, you might use 1-2-4-all, Conversation Cafe, or other approaches found on Liberating Structures
Discuss practices to explore between the current and next meeting: 10 min

Closing: 15 min

Logistics and host appreciation
Silence or other ceremonial ending
Our Group Facilitator's Guide covers alternatives to this agenda, goes into more detail and offers helpful tools.
'I led a group of 12 folks from my Sangha through the Ecosattva program last fall and winter with enormous results springing forth from that effort. It's been a pretty exciting evolution from our Ecosattva group to larger community action.'
Registration Fees
Registration fees help cover the significant costs of our offerings. Because we have no physical building, it may seem like we have no costs. This is not so. While we also depend on the practice of dana or generosity, the truth is that, like many convert-Dharma institutions, we lack the funding to provide our programs based on dana alone.
The basic rate for registration, before the group discount, is $150 USD ($18.75 for each of the eight sessions). We offer two sliding scales of registration fees, as well as group rates and need-based discounts. If you are affiliated with a Dharma or meditation center and wish to offer this training as a formal or informal program, we invite you to contact us to arrange institutional pricing.
Sliding Scales
We invite you to consider your ability to pay as a function of your geographic and social location as well as other circumstances. Our sliding fee scales are based on your relative financial standing in a global context*. Considerations include:
historical discrimination and disenfranchisement faced by your peoples;
your financial wealth (do you have retirement savings?);
your access to income and financial wealth, both current and anticipated (how easily could you earn more income compared to other people in your country and in the world? do you expect to receive an inheritance?);
people counting on your financial livelihood including dependents and community members;
and the socio-economic conditions of your locale (relative to other places in your country and in the world).
* We are grateful to the folks at Network Weaver for this framework.
For people with medium, high, or very high access to wealth in the global context:
Basic rate: $150 USD ($18.75 per session)
Supporter: $225 USD
Sustainer: $400 USD
For people with relatively low access to wealth in the global context:
Basic rate: $60 USD ($7.50 per session)
Supporter: $80 USD
Sustainer: $125 USD
Convert USD into your currency with this currency converter (starting with $150 USD).
It is our policy that no one is ever turned away for lack of funds. Need-based discounts are available to those who are unable to afford the basic rate.
Additional Discount for Group Members
While groups aren't for everyone, we suggest that your course experience will be significantly improved if you are part of a group, whether online or in-person. Once your group registers three or more participants, you each will receive a 25% discount on the registration fee of your choice. Facilitators receive a unique registration link that can be shared with potential group members in order to unlock the discount. If you are a member of a group and haven't received the link, contact your facilitator.
'There is so much state-of-the-art knowledge and so much timeless wisdom in this Training – I deeply recommend it to everyone and every group willing to start their Ecosattva journey. Which means to commit themselves to actively abiding in this very world for the good of the Earth, all living beings on it, including themselves.'
I'm Interested. What do I do Next?
'The EcoSattva Training from One Earth Sangha is an excellent support for integrating our Buddhist practice with the most important issue of our time. Great resources all in one place, to come back to at any time. I appreciate the combination of a clear structure with an open time frame.'
Gratitude
One Earth Sangha is 10 years old this year, and we could not have made it this far without the generosity and support of our guiding teachers, this training's session leaders, our Sangha, and of course the Earth. We are particularly grateful to those who have taken the training in the past and provided valuable feedback, as well as those who have bravely and kindly supported others in this experience by leading local and online groups.
We would also like to thank our team members, who have combined their talents to bring this series to life, as well as Jeff Wessman of Inner Active Media for the video titles.
How Can I Help?
So glad you asked! Besides spreading the word and possibly starting a group, we have specific volunteer needs to support the training and would be delighted to waive the registration fee for those who can help out. Even if none of these works for you, perhaps you know someone who might be interested! Let us know by email and we'll take it from there. Check out our volunteer opportunities page and see if one of those fits you!
I Still Have Questions
Check out our FAQ (Frequently Asked Questions) and, if you don't see your question answered there, let us know by email and we'll do our best!