After sitting in our meditation practice, we stand. It's time to stand.
In honor of Indigenous Peoples' Day on October 11 and support of the protests at the White House in Washington, DC October 11 through 15, we invite you to this online exploration of what it means to stand in solidarity with life. We'll open the space with sacred ritual, hear from leading Dharma teachers, connect with one another and share opportunities for further engagement.
We have the opportunity to stand with these protests, either in DC or at the local level in solidarity with Indigenous peoples, black and brown communities, trees and other ecological relatives, and young beings everywhere. We can be a part of a decisive transition to life-nourishing vs. life-exploiting economy at every level.
Featured speakers
Kaira Jewel Lingo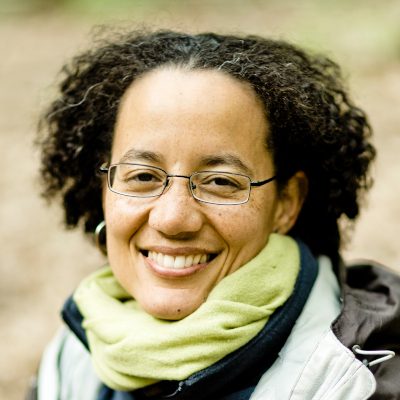 Kaira Jewel Lingo began practicing mindfulness in 1997 and teaches Buddhist meditation, secular mindfulness, and compassion internationally. After living as an ordained nun for 15 years in Thich Nhat Hanh's monastic community, Kaira Jewel teaches in the Zen lineage and the Vipassana tradition, at the intersection of racial, climate and social justice with a focus on activists, Black/Indigenous/People of Color, artists, educators, families, and youth. Now based in New York, she offers spiritual mentoring to individuals and groups. She is author of the forthcoming We Were Made for These Times: Skilfully Moving through Change, Loss and Disruption (Parallax, November 2, 2021)
Thanissara
Thanissara trained as a monastic in the Ajahn Chah Forest Tradition for 12 years. She's led retreats since 1988, and co-founded Dharmagiri in South Africa and Sacred Mountain Sangha based in California. She has an MA in Mindfulness-Based Psychotherapy from the UK, and is author of several books, including Time to Stand Up: An Engaged Buddhist Manifesto for Our Earth — The Buddha's Life and Message through Feminine Eyes.
Roshi Joan Halifax
Roshi Joan Halifax, Ph.D., is a Buddhist teacher, Zen priest, anthropologist, and pioneer in the field of end-of-life care. She is Founder, Abbot, and Head Teacher of Upaya Institute and Zen Center in Santa Fe, New Mexico. She received her Ph.D. in medical anthropology in 1973 and has lectured on the subject of death and dying at many academic institutions and medical centers around the world. She received a National Science Foundation Fellowship in Visual Anthropology, was an Honorary Research Fellow in Medical Ethnobotany at Harvard University, and was a Distinguished Visiting Scholar at the Library of Congress.
Join the EcoSattva Training
This event coincides with the 2021 season of the EcoSattva Training. We invite you to join us. Start any time you like, move at your own pace and join monthly online gatherings such as this.