Opening to Difficulty
Seeing what is, the reality of our situation, is the beginning of wisdom.
A Primer on Ecological Crises
Lou Leonard and Kritee Kanko discuss the causes and potential policy responses to the climate crisis.
Our Response
As a Virtual EcoDharma Center, our principle offering is the wisdom teachings and practices that support turning towards the reality of our situation and cultivating appropriate response. Guided by a teaching council representing several Buddhist traditions, we offer core programs such as the EcoSattva Training as well as EcoDharma articles curated from around the web by our editorial team.
Our offerings regularly integrate an understanding of how other social movements including racial and economic justice inform, support and compliment ecological concerns. Through a steady flow of insights, reflections, practices and fresh perspectives, we support our membership in developing a stable, rational and compassionate response to our collective challenges.
We invite you to explore and take part in our EcoDharma offerings, highlighted below.
We can meet our eco-anxiety and soothe the suffering we find there. Yet we need not be ruled by fear.
Join Us Live on December 19
Countering Consumerism with Participation
How can we honor the true impact of our everyday living and embrace our belonging to this world? Susie Harrington of Desert Dharma was our featured guest on December 19, 2021 for this EcoDharma Exploration.
A Course to Cultivate Wisdom, Connection,
and an Unwavering Response
"The Dharma is a terrific lens through which to view ecoactivism. This has helped me think about ways to help others who are either overwhelmed or think no action can be sufficiently effective and have given up."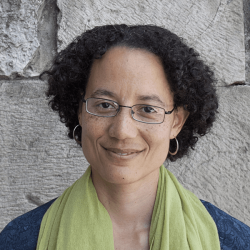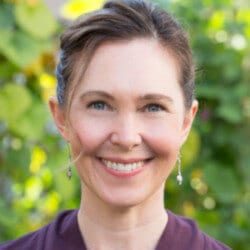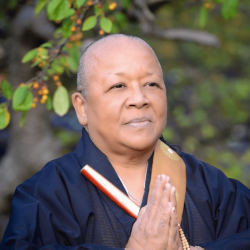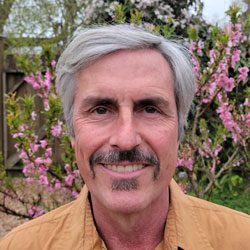 Registration for individuals and groups is now open.
On the 1-year anniversary of Thích Nhất Hạnh's passing, we share his invitation to see the entire world as our Sangha body.
Advancing Climate Solutions Rooted in an Understanding of Our Interdependence
Featured EcoDharma Topics
A Meditation to Work with Our Eco-Distress
It's not unusual to feel daunted, frozen, or overwhelmed in the face of environmental crises. Mindfulness teacher Ratnadevi offers this practice specifically designed to help you work with eco-distress and imagine new possibilities for engagement.
Rather than merely giving up something we want, renunciation chooses what is more valuable.